Benefits of Hiring a Remote Dedicated Marketing Specialist
A good marketing strategy is an essential part of any business. However it can take a lot of time and effort to find and hire online marketing specialist personnel locally that fit your specific requirements. One viable option is to outsource sales and marketing positions and hire remote workers.
There are many advantages to hiring a remote virtual marketer rather than having somebody in-house. To start with you will have access to a much larger talent pool. This means you are more likely to find somebody quickly that fits your specific requirements. Using remote marketing specialists will also lower your expenses as salaries are less, and you won't need to provide them with things like office space, equipment and insurance that increase costs when you hire in-house employees.
By using marketing & communications offshore services you gain support 24/7 whereas with in-house staff you are limited to regular office hours. You will also be able to scale your team quickly if necessary. Outsourcing daily marketing tasks will allow you to focus on other key areas of your business.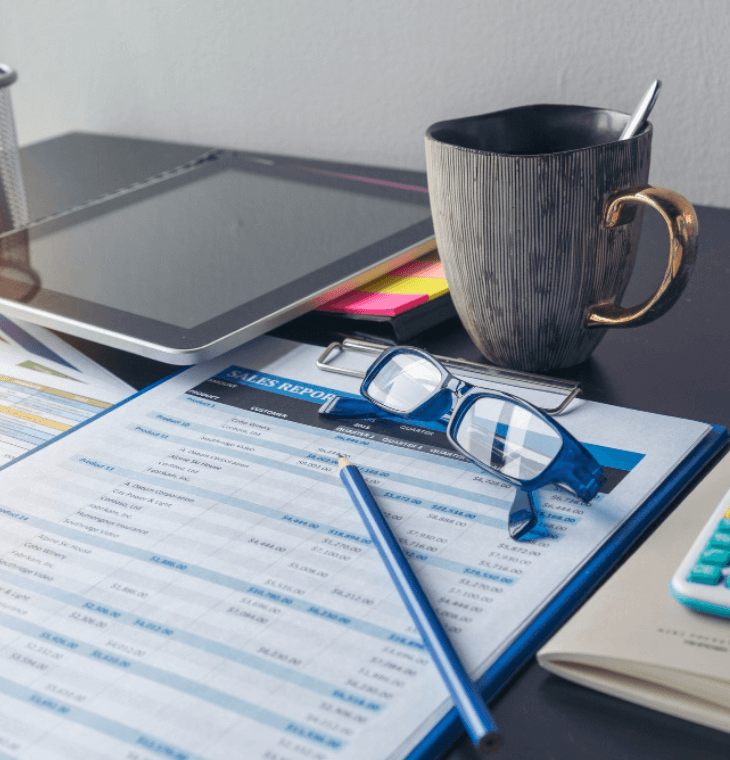 Marketing Specialist Services We Provide
Online marketing is becoming more specialized and depending on your strategy and approach you may require experts in different areas. Here are some of the areas our marketing specialists have an expertise in.
Full-Stack Marketing Managers
Full-stack marketers possess experience and knowledge in every aspect of marketing including social media, data gathering and management, analytics, copywriting, email marketing, PPC and more. Although a full-stack marketing manager online may only have an expertise in a few specialties they will have a good level of proficiency in all areas and be able to incorporate them into their strategy. When you outsource marketing manager services to one of our full-stack marketers you can be sure they have the skills and experience to head up your marketing team and implement any strategy you have in mind. A good full-stack marketing project manager remote hire is ideal for start-ups or on smaller teams where one individual may have to fulfill several roles. Many of the full-stack marketers we provide are multilingual making them a good choice for an international marketing manager.
Lead Generation & Sales Funnels Specialists
The main duties of a virtual assistant lead generation and sales funnel specialist is to generate new leads using outbound calls, emails and other methods and to pre-qualify leads before sending them on to sales. We put together a team to provide offshore email marketing services that can help you generate legitimate leads and pre-qualify them so your sales team isn't wasting their time. Lead generation outsourcing services we provide include database management, data analysis, market identification and more. When you outsource email marketing and other lead generation services through our company you can rest assured the front end of your sales funnel will remain filled will well qualified leads.
Search Engine Optimization (SEO) Experts
When you hire SEO specialist services from our company you are getting a full range of search engine optimization skills. We find remote SEO experts that employ a variety of tactics like internal linking, clean URLs and keywords tag to make your website more visible to search engines like Google, Bing and Yahoo. Maintaining title and meta tags, URL redirects and 404 errors are among the many tasks a SEO virtual assistant will perform. Other duties that will be handled when you hire SEO manager include identifying link-building opportunities and analyzing your competitor's presence online.
Link Builders And Outreach Specialists
Link building has become a highly specialized area of SEO with the focus on obtaining backlinks to relevant sites. A remote virtual assistant for outreach identifies potential websites that can be linked to. They will promote your sites content to those sites you would like to link to your site. This can be done in a variety of ways such as through blog posts, social media, forums and email. Additional duties can include monitoring and promoting content to be used for backlink purposes, researching competitors to analyze their backlink strategies and tracking of social media, email and other outreach efforts.
A remote content marketing manager is responsible for all content across a variety of mediums including text, video and audio. When you hire content marketer specialists they will manage everything from planning, to creation and publishing of your company's digital marketing content. We find content marketing specialists that are familiar with many different content management systems and are also well versed in HTML and CSS. They can work with a variety of website analytics tools and are experienced working with different sharing applications such as YouTube and SoundCloud as well as numerous social media platforms. A remote SMM manager found by our company knows how to tailor content specifically for the different platforms to help you engage potential customers. Whether you are just seeking one social media marketer for hire or you need an entire team you can outsource content marketing services from our company that fit your specific requirements.
You can hire affiliate marketer specialists to take care of a number of different tasks from developing a growth strategy to tracking payments and revenues. Data collection and analysis, content creation, list building, creating landing pages and many other duties can be assigned to our offshore affiliate marketing specialists. You will be provided by affiliate marketers who have extensive experience in all aspects of affiliate marketing in a variety of industries.
Digital Marketing Experts
Digital marketing manager remote specialists have the skills and experience to plan and implement digital marketing campaigns for your company across multiple channels and platforms. You can hire full time digital marketer experts or outsource internet marketing part time depending on your specific needs. The offshore internet marketing consultant we provide will have experience in marketing strategy, branding, content planning, SEO, and analytics as well as other aspects of digital marketing such as content management systems and technologies like HTML and CSS. They are familiar with a full spectrum of internet marketing tools and with their experience can assist you in selecting the best channels and platforms to target the audience you want.
Website Design & Development Experts
The backbone of most company's internet marketing efforts is their website. Website design deals with how a website looks including its layout, colors and other features that users see. Web designers use tools like Photoshop, Sketch and Illustrator. Front-end web development implements the design using coding languages like HTML, CSS and JavaScript. Back-end web development has to do with the storage and organization of data coming from the front end and uses languages like PHP, Ruby and Python. You can outsource web design as well as both front end and backend web developments. We find web designers and developers that are skilled and experienced with many coding languages and design tools and are able to create any website you envision.
Our company can provide PPC specialist remote workers capable of managing every aspect of pay-per-click advertising campaigns from designing the campaign to implementing it and analyzing its performance. Some of the functions our virtual assistant PPC specialists can perform include keyword research, selecting which media channels to use such as Google Ads and Bing Ads, keeping track of SEO trends and landing page design. They can also measure and analyze campaigns and keywords to see how effective they are and analyze your competition's PPC campaigns among other things.
Other Marketing Professionals
we can also provide other marketing specialists in addition to those discussed above. Hire quality assurance specialist in marketing to ensure campaigns, emails, web pages and other marketing materials are done correctly before going live. A marketing communications manager remote specialist creates and implements programs promoting your company such as product fact sheets, logos and other promotional products. They also are responsible for preparing presentations and speeches. If you don't see the specific marketing expert you are looking for on our list contact us as we have a variety of niche specialists.
How We Find Dedicated Marketing Assistants for You
Once you have made the decision to hire a marketing virtual assistant we have a simple but effective process to find the right marketing specialist for you.
1) Provide us with your requirements: we will speak with you to learn what your specific requirements are in order to find the best person for the job.
2) Select a candidate: the resumes of the most suitable marketing candidates that fit your specific requirements will be forwarded to you
3) Conduct interviews: you conduct interviews of the candidates you prefer by video conference or Skype. If necessary you may also administer a brief test to help you make your final selection.
4) Final preparations: we discuss the workflow and settle on a start date. Once the service agreement is signed everything is good to go.
Why Choose Us as Your Remote Marketing Assistants Provider
An increasing number of companies are choosing to hire remote marketing assistants rather than filling the position in-house. You have an abundance of outsourcing options when you make the decision to hire internet marketer specialists so what makes us the best choice to fulfill your marketing specialist needs. Some of the ways we stand out from the competition include:
Flexible: you hire specialists based on the work you need performed. We can provide dedicated full-time marketing assistants if that is what you require. However, you can also choose to hire a specialist part-time so you don't have to pay a salary for a full-time worker if you don't need one.
Easy to scale: your needs and requirements can change quickly and with our outsourcing service you can easily scale up your marketing team without having to spend a lot of time finding the right person for the job.
Experience: you will be provided by marketing specialists that are experienced and have marketing expertise in a wide variety of fields. It won't be necessary to spend a lot of time getting them up to speed. They are also familiar with a wide range of marketing tools and software.
Reliable: we help you hire virtual assistants which have proven themselves and you can depend on them to provide the services you need when you need them
FAQ on How to Hire Marketing Manager
Q: How do you find the right marketing assistants?
A: Our company has access to a large database of marketing specialists and we are constantly seeking good candidates using a variety of methods. All marketing assistants have proven themselves reliable and capable of performing their job at a high level before we forward their CVs to clients.
Q: Are marketing specialists you hire ready to relocate?
A: No. One of the benefits of hiring remote marketing specialists is that you won't have to go to the expense of providing them with an office or pay relocation costs. However, you are always welcome to visit us and meet your employees in person.
Q: Can I build the whole marketing team with your help?
A: Yes, we are able to provide an entire marketing team for you, tailored to meet your specific needs.
Q: What working hours do specialists you hire cover?
A: The working hours of specialists can be adjusted to match your time zone or any other requirements you have.
Q: How will I be able to communicate with a remote marketing team?
A: Communication with your remote marketing team can be done through all commonly used Apps as well as email, phone, etc. If your company uses task managers such as Trello, Sack and others this is also a viable means of communication.
Get in touch with us now to hire an experienced virtual marketer in Ukraine at cost-effective rates!